How We Support Franchisees
Behind Every Urban Air Adventure Park is a Talented Team of Marketers and Operators Who Make It Soar
We enable and empower our franchisees to deliver a high-quality guest experience through industry-leading marketing and operational support.
Investing in an Urban Air Adventure Park means you'll have a dedicated team that will train you in the day-to-day minutia of operating a world-class adventure park while also helping you plan effective marketing programs that creates a buzz and boosts your bottom line.
Here's what you can expect from us:
Advanced Training
There's a learning curve to operating a massive, sophisticated indoor amusement park. But don't worry. After your initial training, you'll be able to confidently run your Urban Air Adventure Park. Plus, you can always count on us for ongoing support.
We provide more than 50 hours of in-person and online training, covering:
Finances
Hiring process
Marketing and sales
Labor optimization
In-park revenue
Memberships and e-commerce
Insurance
And more!
Of course, you'll also receive hands-on operational training at our training facility. This includes harness training and certification. You'll also receive two to three days of pre-opening assistance to ensure your grand opening goes off without a hitch.
Long after your initial training, you'll routinely receive helpful updates from us about best practices, system changes, marketing tips and everything else you'll need to provide an exceedingly epic guest experience.

Next-Level Marketing Support
If you don't know the difference between direct mail and digital ad displays, it's ok. We have subject matter experts and best-in-class partners who ensure we're keeping up with the latest marketing trends that set you up for success. You'll benefit from our national advertising fund (NAF), which raises awareness of our brand at the national level, while also having a custom marketing plan to hype your park at the local level.
Our regional marketing team will help you set up an effective campaign that could include any combination of strategies, including local media, paid search, sporting event sponsorships and targeted emails and text messages to existing customers. Plus, we'll supply you with key business insights to fine tune your campaign.
Translation: We'll get people excited and bring them into your park!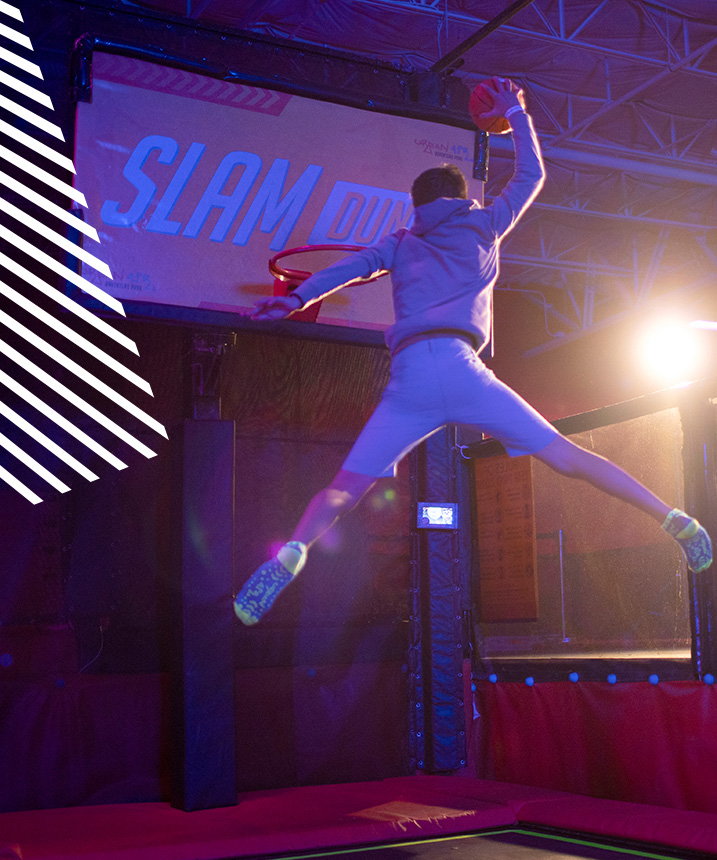 Hear Directly From Our Owners
Ken Merideth and David Goodman

| Investors

Cody Herndon

| Multi-Unit Franchisee - Waxahachie, TX & Tulsa, OK

Brandy Gilbert

| Current Single-Unit Franchisee - Coon Rapids, MN

Lauren Dukes

| Owner & Operator - Cool Springs, TN