When Urban Air introduced its category-leading 'Endless Play' Membership program just a few short years ago, it wasn't without significant research into viability of membership-based programs. Who uses them and why? What are the advantages and disadvantages?
Ultimately, membership-centric businesses are thriving in America. Amazon Prime, Costco, Netflix…these giants are using memberships to not only develop long-lasting relationships with engaged customers, but also generate a steady source of reliable, recurring revenue.
A membership model can:
Help create value for customers by encouraging loyalty and repeatability with their visits
Help businesses manage sales fluctuations with revenues from stable recurring fees
Help sellers develop valuable insight into customer behaviors and preferences
Help drive terminal enterprise value for franchisee investors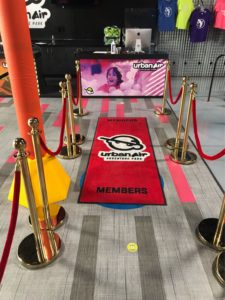 "Stability is key with any business, especially when considering revenue," shares Josh Wall, Urban Air Chief Franchise Officer and EVP. "Memberships make the customer 'stickier' to your business. Memberships also promote stability and, from the franchisee's perspective, the ability to better manage cashflow and plan for the future as well. The ability to manage cashflow and future forecasting creates confidence. It's a trickle-down effect based on predictable data."
Memberships also create opportunities to deepen relationships with customers, says Wall.
"You can learn a lot about your customers when they enroll into a membership. When do they come to the park? How long do they stay? Do they utilize our Café? Does the customer have a birthday coming up? Have they booked their party with us? These are the kinds of trends we study and use to better the customer experience for these VIPs."
When looking at a franchise model, recurring revenue is an important part of the equation. At Urban Air, our franchisees are able to maximize on Endless Play Memberships in their communities, creating one additional fan at a time.
To learn more about franchising with Urban Air, fill out the form on this page and we will send you our Flight Plan, which includes more information about our Discovery Process.