Urban Air Founder Michael Browning is really proud of the way the brand prevailed during the pandemic, and he's often asked, "How do you maintain growth today?"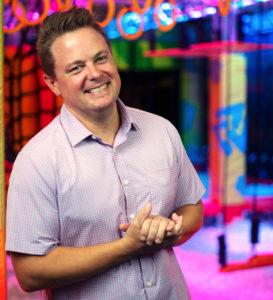 Recently he shared some sage advice with Fox News Radio host Liz Claman, including how the brand's attractions manufacturing facility in China was impacted, how Urban Air and other amusement companies teamed together to focus on guest health and safety, and much more.

"If we're not failing, we're not trying hard enough," shares Browning. "I love to test, learn from it, improve and then go back in."

Click Here to listen to the entire interview with Fox News Radio Host Liz Claman.