Today so much of kids' free time is attached to a screen, from playtime to downtime. There aren't many opportunities for kids to disconnect and connect with each other in real life without structure and limitations. Urban Air Adventure Park provides kids with a great sanctuary from everyday life.
As an Urban Air franchisee, you'll have the opportunity to give back to your community while also being a part of one of the fastest-growing children's enrichment franchises. But we're so much more than an adventure park. Franchising with us means you'll get to provide your community with something they need: somewhere to have fun.
A study by the Journal of the American Academy of Pediatrics found that "play helps children develop new competencies that lead to enhanced confidence and the resiliency they need to face future challenges." Suffice it to say, at Urban Air, we're serious about play. Our most successful franchisees didn't come to us just because we left our competition in the dust, but because they care about kids' well-being.
There are a few different ways Urban Air helps kids have serious fun. Our brand is built on three pillars that make up the foundation of our success: Celebrate, Escape and Socialize.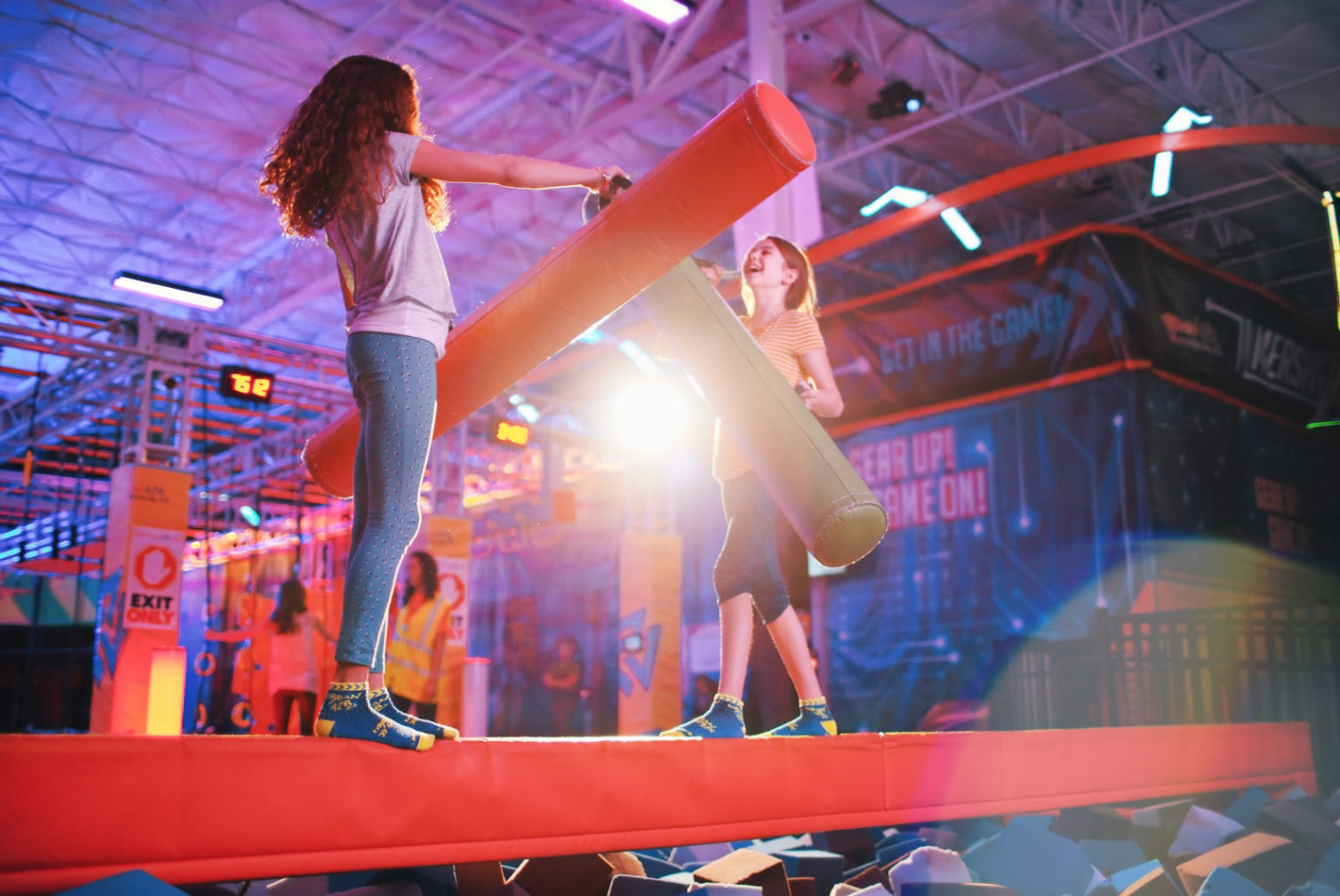 CELEBRATE: We Welcome All Occasions at Urban Air
Celebrations are some of the biggest attractions for any business in the hospitality industry, and Urban Air franchisees can take advantage of our much-beloved party packages and programs for groups. These party packages can offer setup, hosting, entertainment, cleanup–even the invitations themselves.
We host birthday parties, school spirit nights, non-profit fundraiser events and so much more. Our franchisees get to help their community celebrate in a setting designed for maximum enjoyment and fun. But it doesn't stop there. We also know how to think out of the box because a birthday is just one of many milestones kids accomplish.
ESCAPE: We Help Kinds Find Sanctuary During Tough Times
Life can be tough, even when you're a kid. Urban Air provides a reprieve for kids. To them, it's a space where they can escape and have fun for a day. A key aspect of Urban Air's philosophy is that our parks aren't just for celebrations.
Even when people have had to retreat from public spaces, our franchise continued to grow as our adventure parks increased in number. Before the pandemic was even a distant notion, we've always encouraged franchisees to be mindful of kids going through hard times, whether it's divorce, a bad grade or the death of a loved one. These events are part of growing up, but that doesn't mean kids shouldn't get a break from it for one afternoon. We provide a safe, clean environment for kids to climb, bounce, run, slide, spin, laugh and play. Urban Air franchisees get to help kids get through tough times by allowing them to escape and play.
SOCIALIZE: We Encourage Less Screen Time and More Play Time
Kids don't need a special occasion or any other reason to visit Urban Air. In fact, unstructured play is essential to kids in its own right and gives kids an opportunity to spend time with friends without the constraints of school, sports or extracurricular activities. This is how kids learn to express themselves to their friends, negotiate and reach compromises. We offer a safe space where they can have some independence from parents and engage with each other freely in an environment built just for them.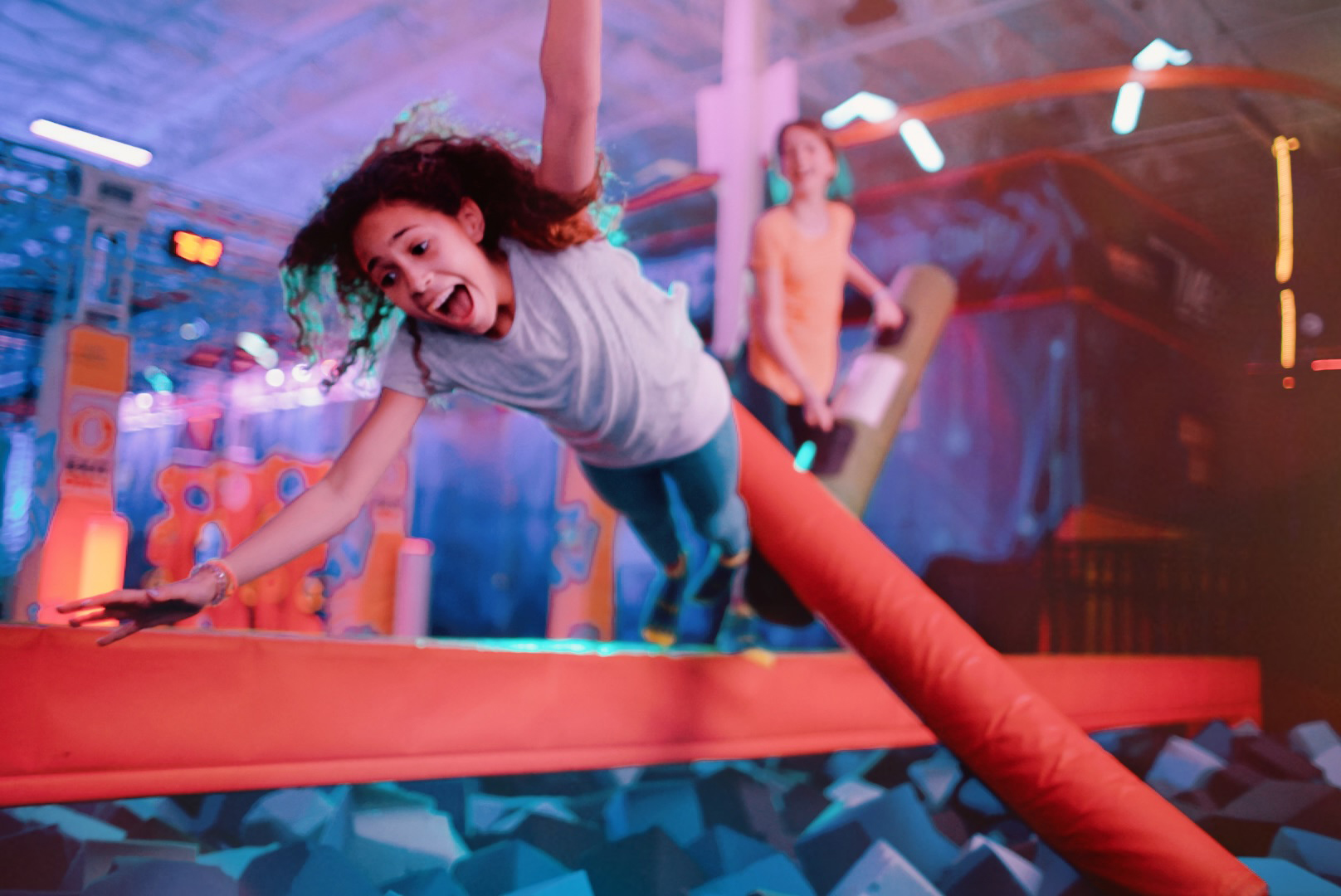 Our adventure parks provide a unique outlet for families to engage with play without needing an excuse of any kind. Birthday parties and special occasions may be our bread and butter, but guests are loyal to our brand for a reason– we don't just do events, we do your average Saturday afternoon or nothing-to-do bank holiday. Urban Air franchisees get to help parents take the playdate out of the TV room.
It All Comes Back to Investing in Kids
There's a reason why we stress the concept of investing in kids to franchisees. That's what we do at Urban Air every day.
Investing in kids is so much more than a financial investment– our franchisees are passionate about kids having unadulterated, off-the-screen fun. Thanks to our franchisees, we've built a franchise that's nationally recognized for our unparalleled children's enrichment. The brand we built together isn't for business owners looking to make a quick buck, it's for people who are passionate about doing right by the kids in their community– a place where they can celebrate, escape and socialize.
Are you as serious about fun as we are? Click here to learn more about franchise opportunities with Urban Air today!